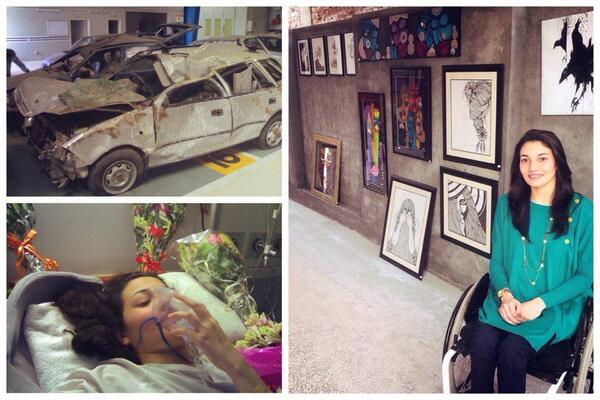 She certainly didn't! Paralyzed from the waist down due to a horrific car accident when she was 20 years old, Muniba Mazari is now an artist, motivational speaker, the first Pakistani wheelchair-bound model for Toni&Guy, brand ambassador for The Body Shop Pakistan, Pond's Miracle Woman and was part of BBC's 100 Inspiration Women 2015. Phew! What a list!
She went through her highs and lows, of people leaving and suffering loss, of enormous support (especially from her mother), and today she is all about being positive, grateful and happy. The inspiration one gets from hearing her speak and from simply taking stock of her life, is unbelievable (Oh, and she sings too!)
I survived because the fire inside me burned brighter than the fire around me! -Muniba Mazari
But it really hit me when I heard her TedX Talk. How could one not get teary-eyed, not only hearing about what she went through physically and emotionally, but the 'never give up' spirit she's shown since!
---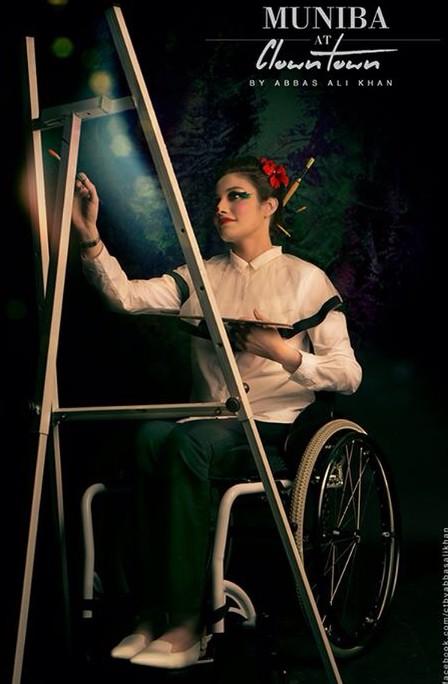 It wasn't easy getting here, she went through an excruciating experience, but the impossible didn't get her down. If she can do it, we all can!
Here she is singing another lovely song! 
Sources: Facebook: Muniba Mazari
Twitter: MunibaMazariOfficial
---
Day 30 NaBloPoMo/NanoPoblano/YeahNoMo
(And it's a wrap! 🙂)